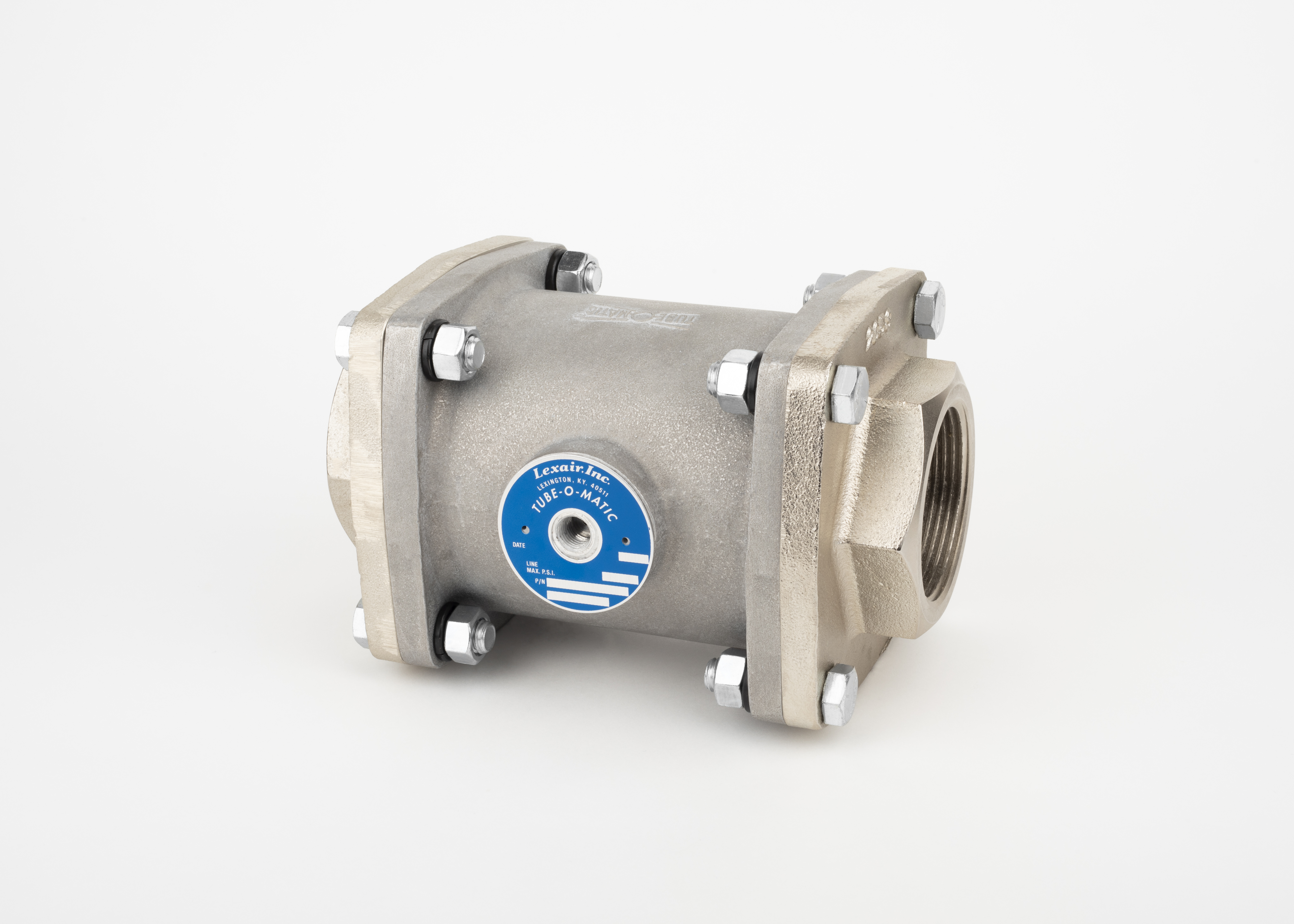 If your company is in the market for industrial water valves, Lexair Inc. is the best source for excellent, reliable water valves that have the distinction of being "Made in the USA". When you come to Lexair for water valves, you are working with a third-generation family-owned business founded in 1977 and located in Lexington, Kentucky. Lexair offers product engineering, component machining, and manufacturing in our state-of-the-art facility. We have continually expanded our product offerings including our unequalled selection of water valves. We continue to design and manufacture new or modified items to meet the special requirements of our customers. We consistently deliver our products with great attention to customer service and have built strong allegiance with our customers over the years.
We are proud of our extensive line of valves. Lexair water valves are used in numerous industrial applications including manufacturing, oil/gas equipment, factory systems, on/off road equipment, car wash applications, and mining to name a few. Valve material can play an important role in valve selection for many reasons. For example; aluminum is not allowed in underground mines so our bronze and stainless-steel bodies are perfect for use here. To meet the strict underground mining standards, Lexair outfits these valves with brass pilot caps.
Fluid/Water valves are used to turn water/fluids on/off (2-way), divert flow (3-way), select between different sources (3-way) or mix flows (2-way or 3-way). When it comes to fluid/water valves, Lexair manufactures a variety of valves that are compatible with water and other liquids:
Poppet Valves – The poppet valve is a high flow, positive-shutoff, fast-acting valve used in industrial, chemical and automation systems to open and close the fluid flow path. They offer easy maintenance too, with quick access to valve internal parts without the need for removing in-line piping. All port sizes of our poppet valves have one-piece or two-piece poppet assemblies that are replaced in seconds. These are important advantages to keep down-time to a minimum especially when valves are installed in hard-to-reach places.
Tube-O-Matic® Valves – The Tube-O-Matic® valve design allows media flow in both directions, an invaluable asset in systems requiring both forward and reverse control of flow. Its straight-through flow path causes it to act as a self-flushing unit. Tube-O-Matic® valves are unique pinch valves that feature an airfoil center core that helps facilitate high flow, fast action and longer tube life compared to other typical pinch valves on the market.
Check Valves – Lexair's high quality check valves allow fluid to flow in only one direction. Unlike other valves, check valves do not need a handle, lever, actuator, or solenoid to work. Lexair offers many types of check valves for a range of configurations. Valves feature a large resilient poppet that provides soft-seat sealing for bubble tight closure, even under low pressure conditions. Bronze, brass and stainless-steel construction and a choice of seal materials provide excellent compatibility with a wide range of media, including water.
Shuttle Valves – Lexair shuttle valves perform the simple function of allowing flow from either of two inlet ports to an outlet port. Fluid from a inlet port cannot flow unless its pressure exceeds pressure at the opposing inlet port. Mixed media is possible on the inlet ports, including water, with selection entirely dependent on the pressure differential between the two inlet ports. The valve's simple drop-out body design allows for quick and easy service without the need to disconnect piping.