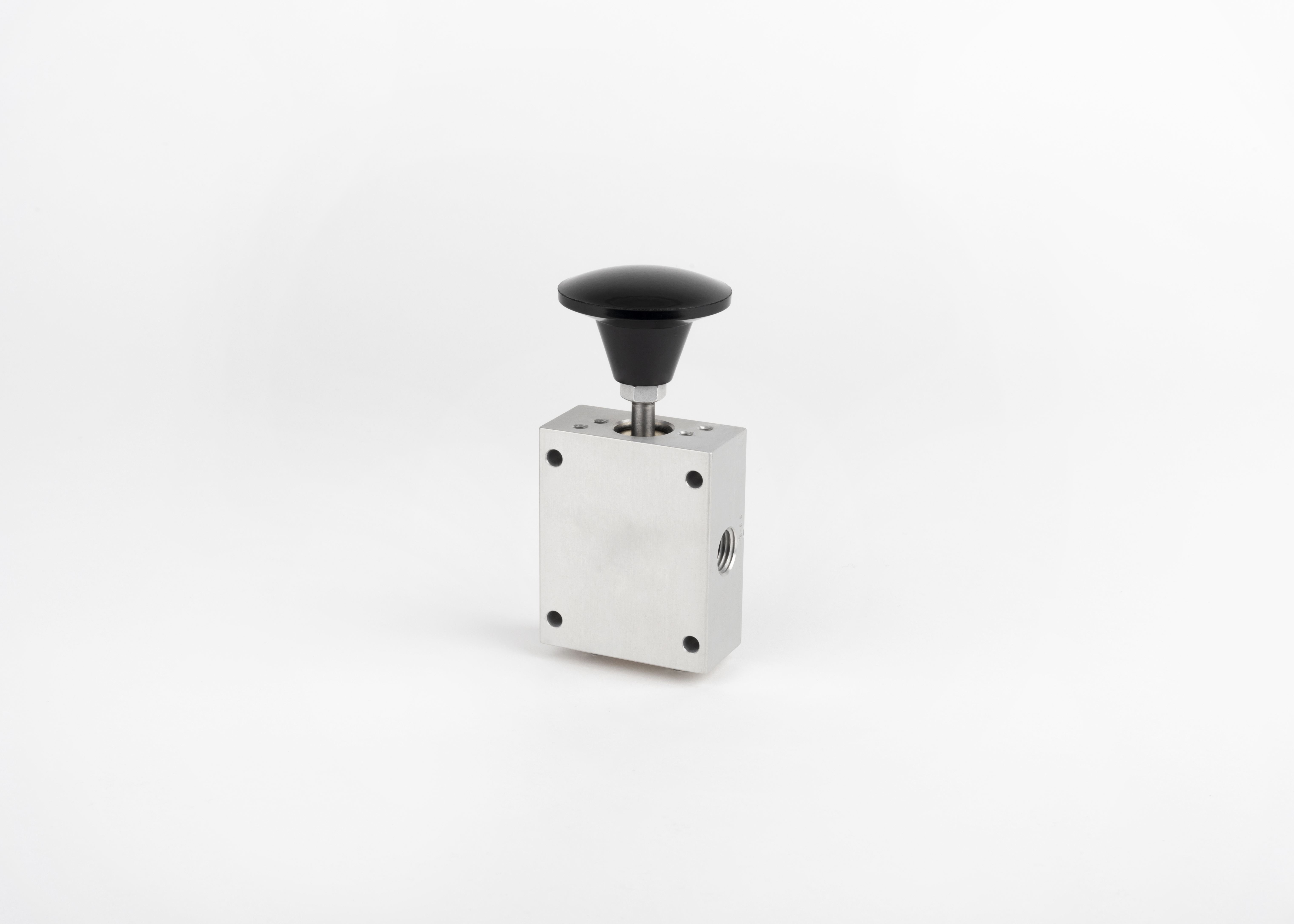 Your best source for pneumatic valves is Lexair, a privately held, American owned corporation with all facets of our business contained under one roof on Mercer Road in Lexington, Kentucky. We offer excellent customer service, product engineering, component machining and manufacturing in our modern state-of-the-art facility on Mercer Road in Lexington, Kentucky.
Fundamentally, there are two very different types of pneumatic valves. The first pneumatic valve is where air or an inert gas is the pneumatic drive force. This valve controls or manages the source air within an automated system. These valves can be actuated on a variety of methods, but their function is to handle the drive air or inert gas. The second type of pneumatic valve is one where the media is a process fluid or gas, which is being controlled, managed or handled by the valve.
Lexair produces pneumatic valves in our Lexington facilities:
Their miniature size is perfect for limited space applications
These valves are highly useful tools
The versatility of these valves can be increased with numerous configurations
The valve can produce compressed air
The valves deliver convenient plumbing experience with a variety of porting options
The cost of these valves is low
The valves are durable
The valves are plated for corrosion resistance
The valves are stronger and safe to use
These valves contain colored actuators for easy identification
Applications for pneumatic valves include:
Medical
Chemical
Factory automation
Assembly
Oil/Gas
Car Wash
Sandblasting
Mining
Air Compressors
Automotive
Construction equipment
Food and packaging
Test equipment
Agriculture
When it comes to choosing the right pneumatic valve for your project, you can depend on Lexair. We understand the different types of pneumatic valves and their functions and we will help you in the selection of the best-suited pneumatic valve for your project.
We know that pneumatic systems use a wide variety of components to control the amount of air, the rates and the pressure with which it moves through the systems. Various kinds of protective methods are able to properly care for pneumatic valves. Many industrial applications utilize pneumatic systems which transmit power dependent on compressed air being forced through the system.
Also referred to as directional control valves, there are different classifications that a pneumatic valve may meet. These different classifications use a variety of approaches, some of which include:
The position that the pneumatic valve is in when it's in the un-actuated state
The number of switching positions that the pneumatic valve has
The number of flow paths that the pneumatic valve has
The number of exit ports the pneumatic valve has
The mechanism that's used to close the ports
The mechanism that's used to open the ports
The primary types of pneumatic valves are:
Two-way directional control valves
Three-way directional valves
Four-way directional valves
Spring offset pneumatic valves