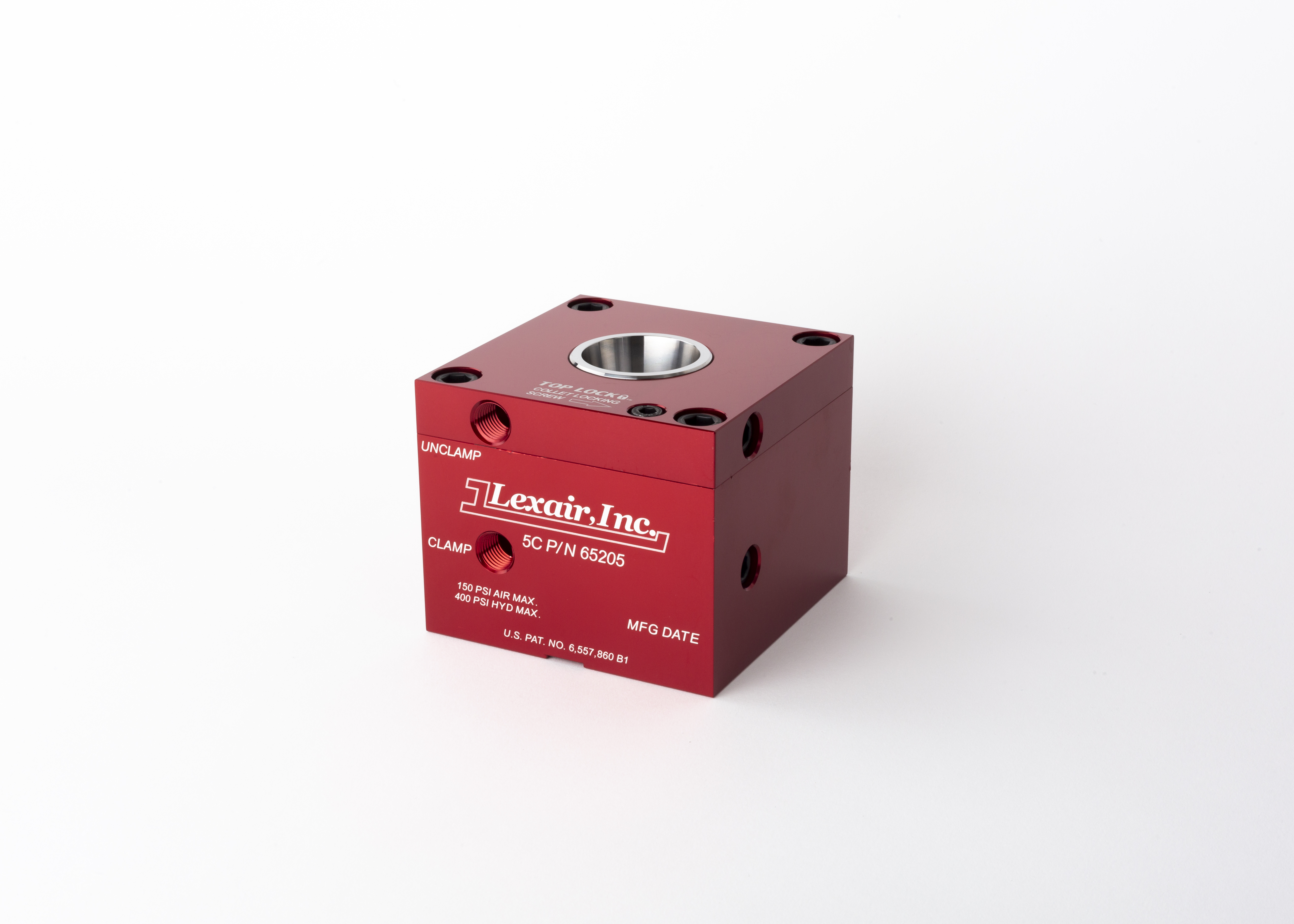 Lexair, Inc., an American-owned company sourcing collet closer, was founded in 1977 and remains based in Lexington, Kentucky. We began as a manufacturer of high-pressure compressors and stainless-steel valves for the United States Navy. We have been in business for over 43 years. We are a world class manufacturer of fluid power products, valves and machine tool accessories, delivering the best products possible for today's global market needs. As a third-generation family-owned business, Lexair has focused on the development of high-quality products that have evolved through the years as the needs of our customers have changed. Because of our longevity, our pursuit of excellence, and commitment to great customer service, our world-wide customers have a strong allegiance to Lexair and come back to us time and time again for "Made in the USA" products.
Collet Closers are an excellent tool for increasing productivity with grinders, lathes and CNC machines. By using collet closers, this removes unnecessary repetitive steps, thereby streamlining your operations and enhancing efficiency.
Lexair offers a broad range of collet closers including:
Low Pressure Pneumatic
Pneumatic/Low Pressure Hydraulic
High Pressure Hydraulic
High Pressure Hydraulic Tri-grip
Lexair offers a range of stationary collet workholding components which can be utilized individually or grouped into a system. Pull-back collet closers are the right choice for use when holding parts for inspection, testing and assembly procedures. The fixed-length collet closure is particularly effective in some operations because the collet itself doesn't move – causing the part or fixture to maintain a fixed position from part-to-part, allowing for higher precision to be achieved. Lexair collet closers can be mounted both vertically or horizontally. We can provide round, hex, square or custom profile collets to suit your specific needs.
Lexair is an authorized distributor for Hardinge® FlexC™ vulcanized collet heads for use in these collet closers. Collet heads are available in 42mm and 65mm sizes in round smooth, round serrated, hex serrated, square smooth and emergency styles. The collet heads are sealed to minimize chips and sludge from entering the spindle. Collets are available in inch capacities from 1/4" up to 2-9/16" and metric capacities from 6mm up to 65mm.
At Lexair we can custom design and build turnkey solutions for any workholding application. When you work with Lexair as your source for collet closers, you will find that our experienced team works diligently to determine and provide exactly what you need. Over the years we have provided collet closers to a full variety of industries:
Electronics
Dental
Heavy Equipment
Automotive
Aerospace
Power and Hand Tools
Medical
Machine Tool
General Industrial