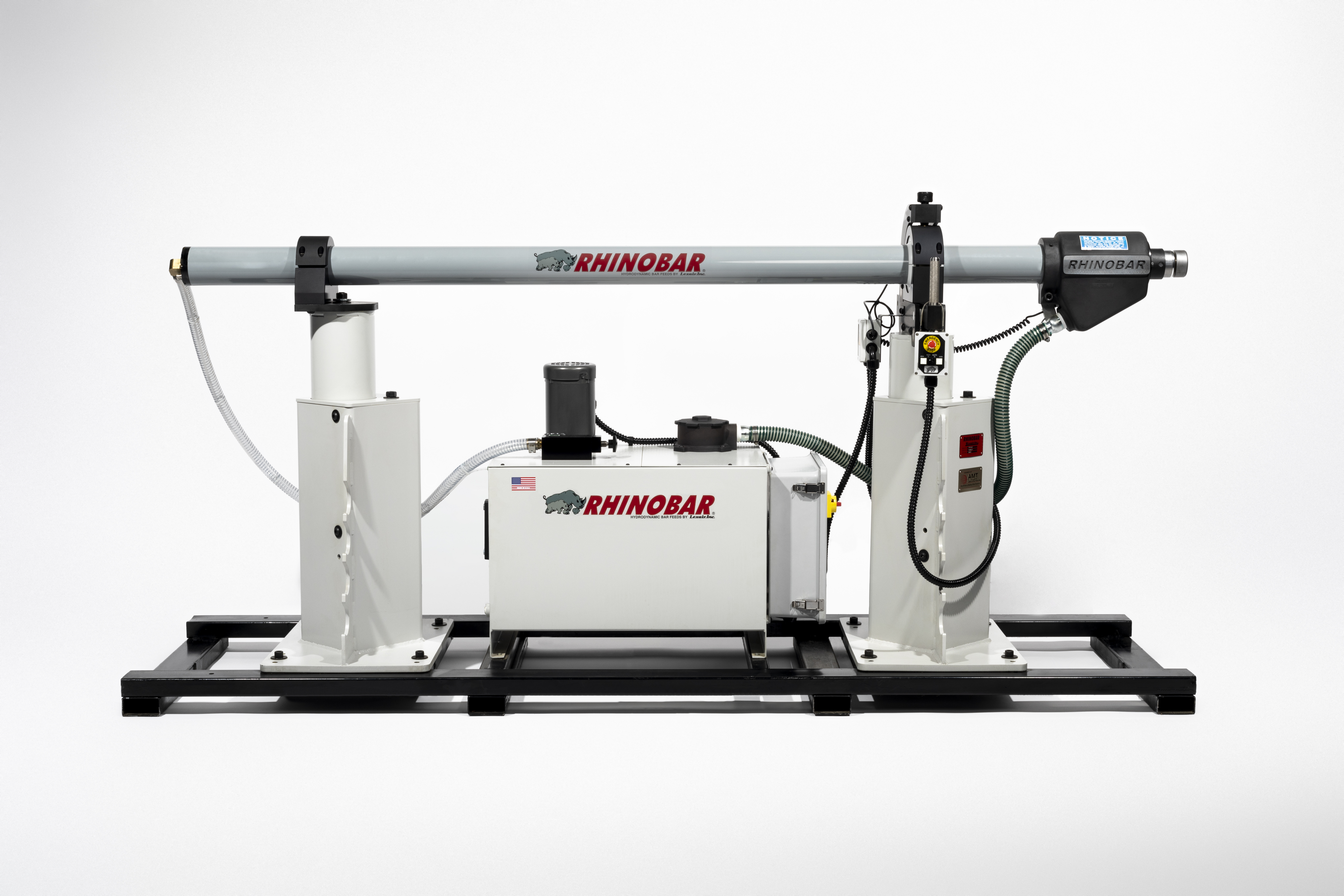 Lexair, Inc. is a great source for bar feeders with a range of options that are certain to meet your manufacturing requirements. First and foremost, we are an American-owned company that has been in the business of creating bar feeders and other machining tools, along with valves and fluid power products since 1977. Lexair is a third-generation family-owned business founded in 1977 in Lexington, Kentucky. Our company has evolved to being a world class manufacturer with a reputation for excellence in products and second-to-none customer service.
Bar feeders play a significant role in the world of manufacturing. Bar feeders enable bar stock to be loaded into a CNC lathe, resulting in greatly increased productivity. This process frees the operator from constant monitoring and further feeding of bar stock into the machine. Lexair bar feeders differ in size and capacity, the footprint, diameter and type of stock they will support. This is where the experience and commitment to excellence in our work, coupled with second-to-none customer service, makes Lexair the best option for bar feeders.
We offer a selection of bar feeders that are sure to address the specific needs of your company. Lexair Rhinobar® bar feeders have a range of diameter capacity from wire gage to 3 inches+ up and lengths up to 12 feet, qualifying these units to be compatible with a wide range of lathe application. Rhinobar® units are supplied with your choice of three feed tubes. Lexair is able to provide custom feed tube sizes to fit any application needs that you may have. It is critical to find the right bar feeder for your project.
The Rhinobar® bar feeder system operates on the hydrodynamic principle of supporting the bar stock in an oil bath. Oil fills the gap between the bar stock and feed tube and as the bar begins to turn, hydrodynamic forces move it toward center of the feed tube. Centering forces are amplified as bar speed increases.
The Rhinobar® series bar feeders are single tube, hydrodynamic bar feeders designed to be used with Swiss-style CNC screw machines and fixed head stock lathes:
The Rhinobar® is a heavy duty, single tube, muzzle-loading bar feed capable of handling round, hexagonal, square and in some applications asymmetric bar stock up to 3 inches in diameter. Each feed tube in equipped with a pusher that engages the stock and engages the stock and translates oil pressure appropriate to the material to advance the stock into the lathe spindle.
With qualities much like the Rhino® model, this bar feeder is capable of handling bar stock up to 1 5/8 inches in diameter. The barrel is a high strength aluminum alloy. There are fourteen standard feed tubes ranging from 1/8" to 1 5/8 "bar capacity.
The Multi Mini Rhino® bar feeder is a precision-engineered three tube hydrodynamic bar feeder for high speed, small diameter applications up to 20 mm. Because of the three-tube feature, this simplifies changing to a different diameter. The Multi Mini bar feeder is able to rotate tube and change bar stock sizes. A rotary union at the rear of the barrel distributes oil flow only into the in-service feed tube. The Multi Mini assists with maximum through put for high-production runs of automotive components, medical devices, motor shafts and other small-diameter parts. Two models are available: one for 6' bar stock and the other for 12' bar stock.
All of the Rhinobar® systems are equipped with an end-of-bar signal and an auto pusher retraction feature permitting the system to operate unattended, minimizing your labor costs and maximizing production, allowing the operator to multitask.