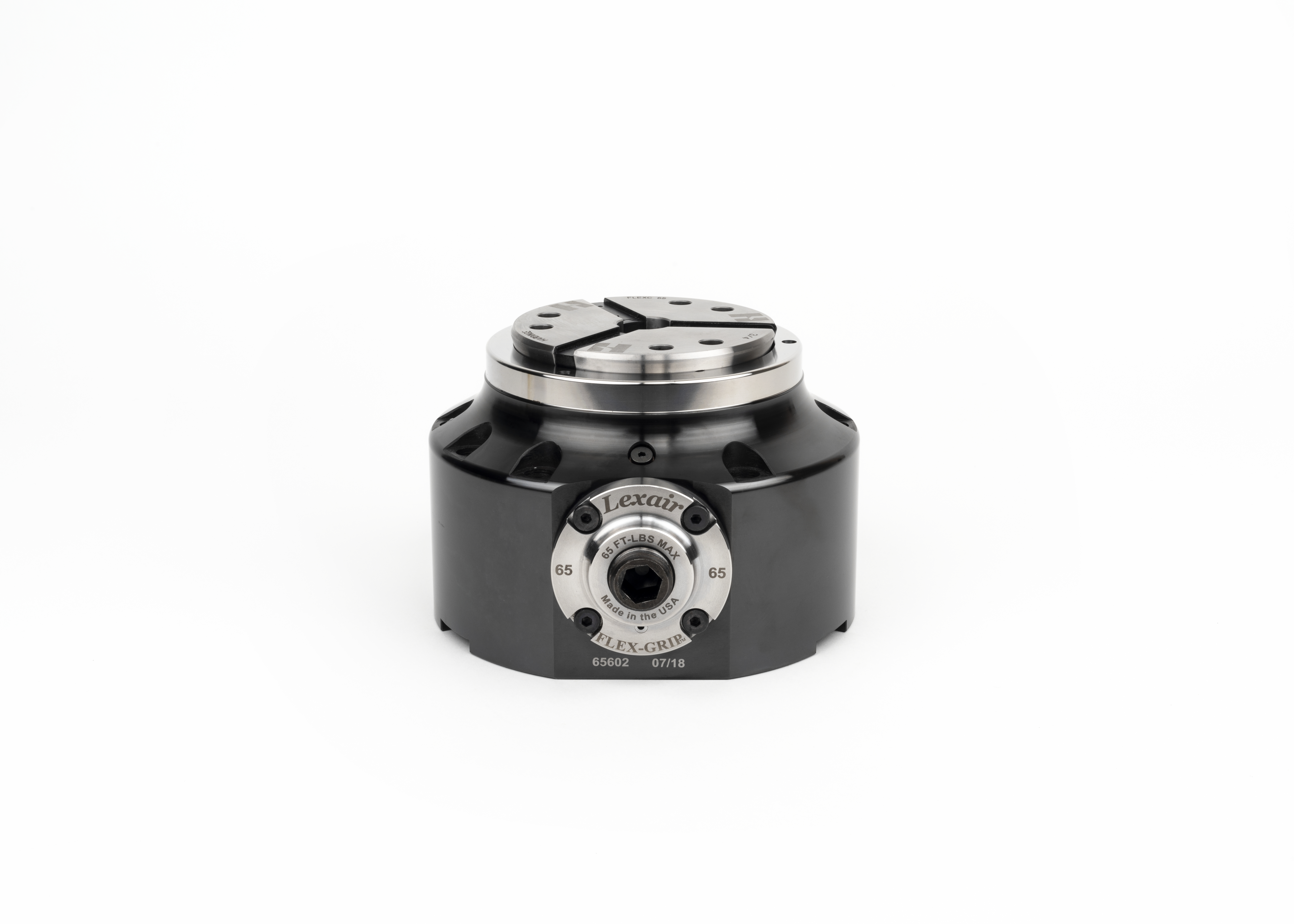 Lexair, Inc. is your best source when you are in the market for 5-Axis workholding options. Whatever your requirements, Lexair will work with you to determine your best workholding solution. We are an American, third-generation family-owned company that has been in business since 1977. Founded and located in Lexington, Kentucky, Lexair continues to constantly expanded our "Made in the USA" offerings and we are known world-wide for our excellent, customized solutions and second-to-none customer service. Lexair has passed the test-of-time through four decades to become well-known and respected in the market for manufacturing and delivery of high-quality products.
We strive to understand the goals of our customers and our staff's experience and knowledge assures that you are fully satisfied with our products. This is a result of our experienced machinists and engineers who come to work every day with a commitment to high quality and customer satisfaction. When we build 5-axis workholding for our customers, we use the highest quality American-sourced materials. You can rest assured that we take great pride in our full-range of products, including 5-axis workholding.
When you use a Lexair 5-axis workholding system, this will provide sufficient clamping force for locating and stabilizing intricate or oddly shaped parts. Lexair 5-axis workholding will effectively allow obstruction-free machining on 5 sides of a workpiece. If you need equipment for working with difficult angles and complex shapes, you can count on Lexair 5-axis workholding to perform. Lexair 5-axis options work with a simple time-saving clamp setup and are designed to work with continuous, high-speed cutting of pockets and 3-dimensional or sculpted surfaces. Our product operates with accuracy, lowering the customers' tooling costs and cost of labor.
The Lexair Flex Grip™ units are designed for multiple types of service, including 5-Axis, Rotary Indexer and Stationary applications. We offer 65mm and 80mm size capabilities in a through hole design. If required, a parts stop disk can be inserted and removed from the top which eliminates the need to remove the Closer from its mounting base. Our Quick Change products can be used with Hardinge FlexC™ Collets and Sure Grip®I.D. Mandrels, 5C and 16C Step Chucks.
Lexair is serious about understanding the work of our customers and this has helped us to build our reputation around the world. Over time we have worked with other manufacturing companies on product that we have brought into our range of offerings. We have done this through acquisition of two other companies. Acquisition has contributed to continuous new product development at Lexair. Our scope of manufacturing is focused and able to accommodate the customized needs of our clients. This is what you want: knowledge, experience and commitment.